Surf Schools in Miyazaki
Welcome to Surfers Paradise: Miyazaki with Doru-kun!
Miyazaki, a hidden gem known only to the true wave-riders, is a veritable surfer's paradise! Here, the expansive Hyuga Sea stretches out before you, and the relatively crowd-free beaches offer a unique surfing experience - all with a smile on your face.
It gets even better! YouTuber and renowned figure in the surfing scene, Doru-kun, is here to guide you through this coastal utopia, enhancing your trip with invaluable surfing lessons, experiences, and insider recommendations for hidden local cuisines and points of interest. Not to forget, you'll also receive free videos and other information to make your Miyazaki surfing experience truly unforgettable.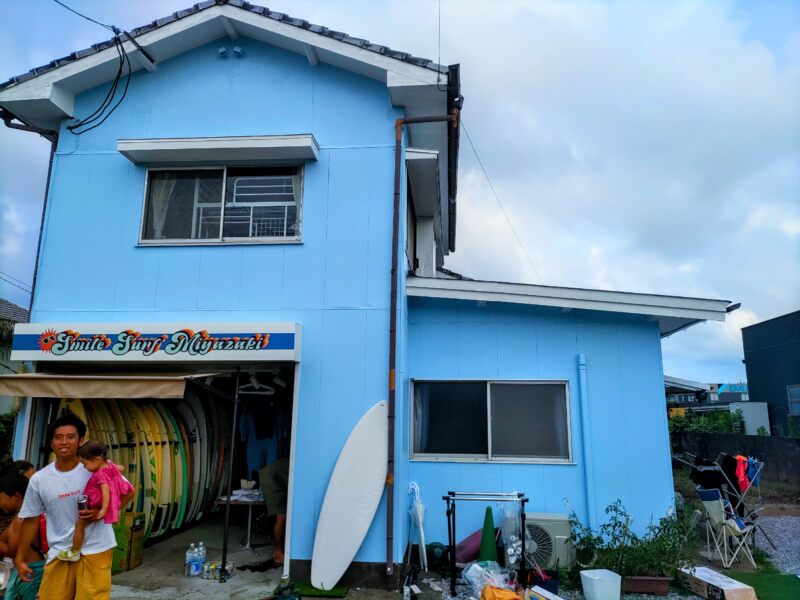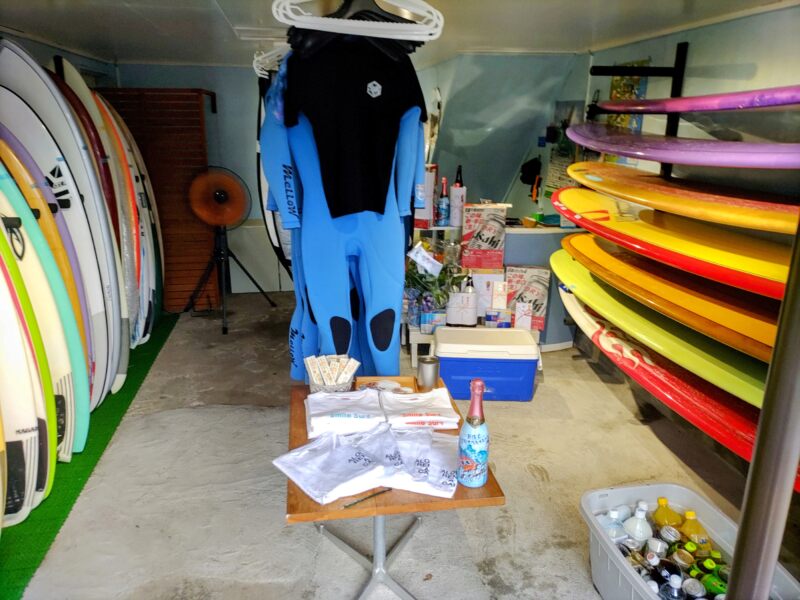 Surfing Experiences
Happy Smile Surf
"Fun" and "Smile" – these words are our mantra here! Whether you're a seasoned pro or just a beginner, our surf sessions aim to put a grin on your face. Plus, our fashionable selection of wetsuits ensures you're always photo-ready.
Safety Surf Session
Safety and fun go hand in hand at our surf school. Our staff, certified by the Japanese Red Cross for water safety, ensures a secure and enjoyable experience as you brave the waves.
Pricing: 6500 Yen per person / 2 hours
Surfing Lessons
Real Teachers
With our licensed teachers (a rarity in the industry), we offer comprehensive instruction that is easy to understand for all ages. We excel not only in surfing but also in teaching.
Private Surf Lessons
Need tailored advice to boost your skills? Our surfing certification level 1 holder is at your service to provide exact improvements needed for your surfing prowess. If you're stuck in a rut, give our personalized sessions a shot!
Pricing: 9,000 Yen per person / 2 hours
Surf Guide
Happy Good Vibes
Miyazaki is all about fun, smiles, and catching the perfect wave on your surf trip. Our guide, the exuberant and friendly Doru, guarantees a light-hearted and uplifting experience.
Yes! Good Beer!
Eager to taste the true flavors of Miyazaki? Let us take you to secret local eateries that most tourists miss. Brace yourself for some delightful gourmet surprises!
Pricing: 12,000 Yen per person per day (Discounts available for the second person or more)
Surf Filming
Pro Filming
Capture your memories with the expertise of a popular surfing YouTuber, Doru-kun. With over 100 videos shot per year, we know exactly what moments to record.
High-Quality Camera
We aim to encapsulate your precious memories in the highest quality, using professional-grade cameras used by TV stations. Expect multi-angle shots, from zoom to pull!
Pricing: 6,000 yen per group / 2 hours (Available for 1-3 people)
Meet Dorukun, the Surfing YouTuber
"It's been 8 fantastic years since I moved to Miyazaki. My love for the waves and local cuisine drew me here. Currently, I'm working on improving my Big Wave skills by going abroad a few times a year, while also offering surfing lessons and guides to promote Miyazaki's surfing culture. I have numerous plans to make your Miyazaki experience truly memorable, so feel free to reach out!"
Doru-kun is a big wave surfer and YouTube sensation, who just opened his school Smile Surf Miyazaki. His school is very close to the airport which is perfect for picking you up after your flight. He has all the rental gear ready that you need.
Tell him Miyazakian sent you!
Prices subject to change.