Surfing in Aoshima, Miyazaki City
Welcome to SUNRISE LAND MIYAZAKI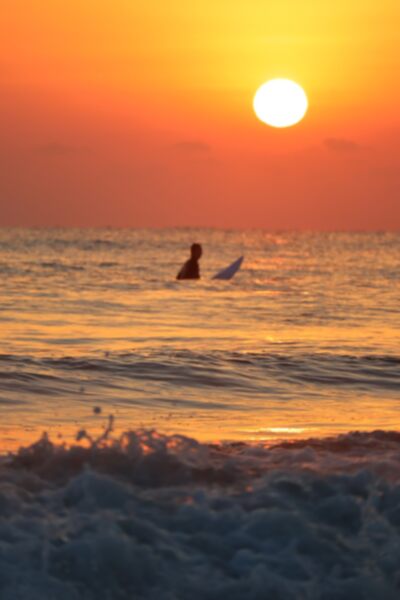 Come and experience the thrill of surfing in Aoshima, a beautiful beach on the coast of Japan known for its great waves and stunning sunrises.
You can check the waves live on the camera at ii-nami.com, so you'll know exactly when to hit the water. As you paddle out on your surfboard, you'll be greeted by the sight of the sun rising over the bridge leading to Aoshima. It will look huge and red, just like the Japanese flag. The colors will be so vibrant and intense, it will be truly a breathtaking sight.
The waves will be perfect, and you'll ride them for hours, feeling the rush of the water and the thrill of the ride. As the sun rises higher in the sky, you'll be able to appreciate the Japanese concept of ichigo ichie, or the idea that each moment is unique and should be treasured.
You can rent all the necessary surf equipment at Surf City, the local surf shop. So come and experience the beauty and excitement of surfing in Aoshima for yourself. You won't forget this unique and unforgettable experience.